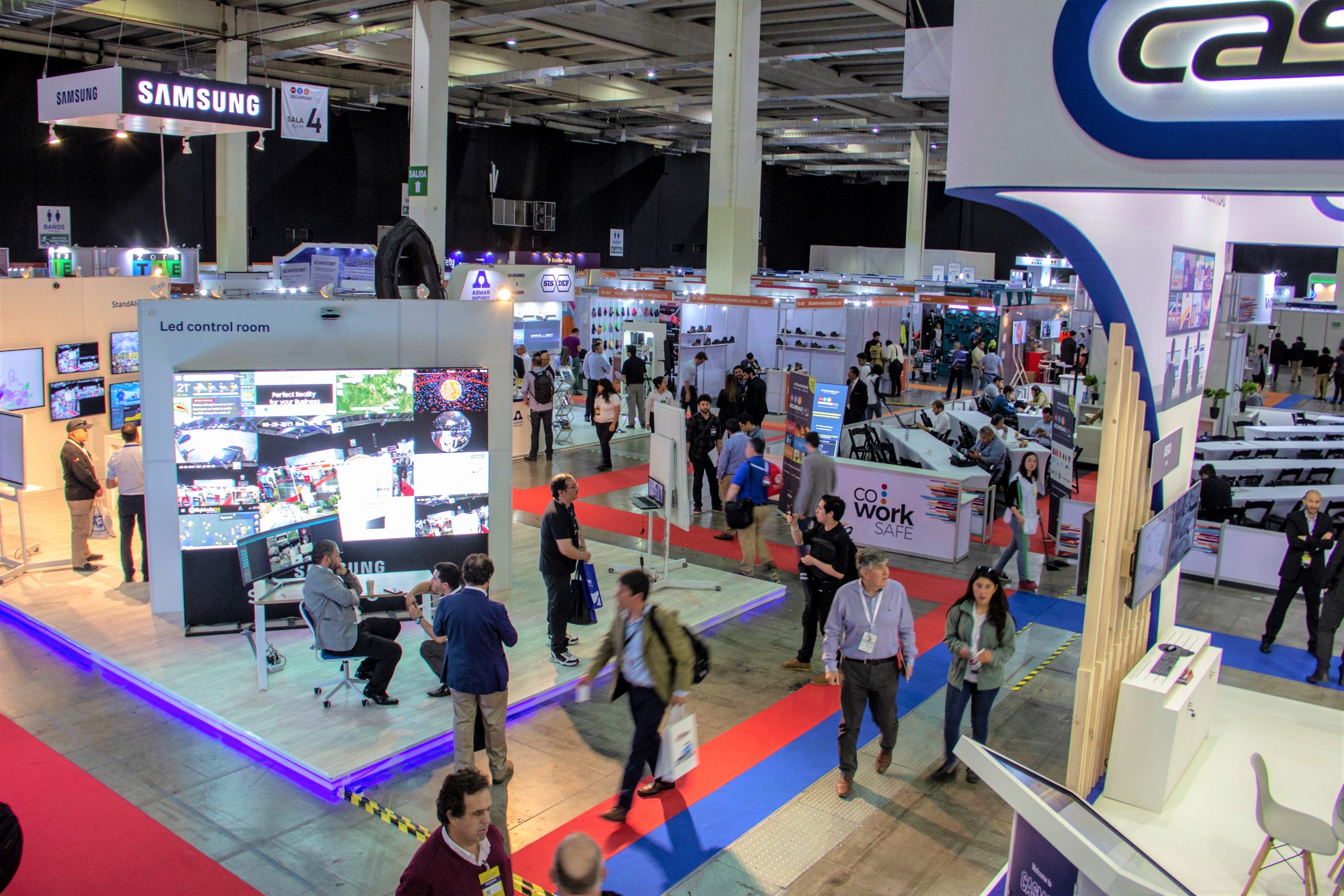 Summit SeguridadExpo: The prelude to the largest international security event in Chile arrives in December
Press SeguridadExpo 2022 – www.seguridadexpo.cl

The most important international security fair in Chile "SeguridadExpo", to be held in October 2023, is ready to present its prelude, through the International Congress "Summit Security Future 2022 – Preventing and Detecting Threats: Pillars for the Development of a Secure Future", which will address the most relevant issues of national and global security with prominent national and international speakers from the public and private sectors, sponsored by Motorola Solutions.
Next Tuesday, December 13, 2022, at the Metropolitan Santiago event center, the national and international security industry will meet to discuss the main security challenges affecting people and institutions, delving into the strategies and advances in the field, and innovations that present new alternatives to provide greater protection for public and private spaces and for all people.
The international congress will develop 4 thematic axes:
-Cybersecurity: The urgency of knowing, anticipating and acting.
-Smart Cities: Smart Security.
-Disasters, Institutionality, Society and Resilience.
-Organized Crime: An illegal business model.
SUMMIT PROGRAM
The conferences will begin at 9:30 a.m. with the first block "Cybersecurity: The urgency of knowing how to anticipate and act", which will present the importance and tools to secure people's information, avoid account theft, scams, identity theft, prevent hacking episodes, among others. It will have three blocks: "Governance in Cybersecurity"; "Threats to consider"; and "The Institutionality that is needed", being led by Esti Peshin, Israeli expert in Cybersecurity.
Subsequently, the congress will feature block two, "Smart Cities: Smart Security", which will present the scope of security in public spaces, homes and businesses, and the great challenges facing the country to recover these places that have been taken over and threatened by crime, depriving families of security and peace of mind. It will include the blocks "The City of the Future and Security" and "The Challenge of Recovering Public Spaces".
Under the theme "Technological Solutions for Safe Cities", Mr. Ivan Kraljevic, Command and Control Solutions Specialist for the Latin America and Caribbean Region of Motorola Solutions- a world leader in public and corporate security- will address: ● 911 Platform ● Next Generation CAD Systems ● Real-Time Crime Fighting Center Platforms ● Video Security and Video Analytics ● Drone Telepresence Software ● Public Safety Document, Records and File Management Systems.
"The challenge it presents is to empower public spaces and analyze everything that is being generated to recover these places that have been affected by crime. We want people to be able to feel safe again in the squares, in the streets, and today we must consider the strategies that have borne fruit and have returned peace of mind to people," said Victoria Belloni, manager of Seguridad Expo.
Panel three, "Disasters, institutionalism, society and resilience", will present the conflicts associated with natural disasters and the strategies designed so that people can adapt to adverse situations with positive results. It will have three blocks: "A Resilient Chile with a new institutional outlook"; "Climate Change and Security: quo vadis"; and "Are we prepared?
Finally, the fourth block "Organized Crime: An Illegal Business Model" will analyze the growth of criminal organizations, their main objectives, and ways to combat them, presenting Carabineros, PDI and the Prosecutor's Office, as well as EUROPOL, studies and associated strategies. There will be two panels: "The Political and Economic Cost of Organized Crime" and "Criminal Organization and Money Laundering".
Future Security Summit is the space to establish business relationships and networking and will be the showcase for the most important companies in the security sector to showcase the latest in innovation and development, such as Motorola Solutions, which will present at its stand demonstrations of video analytics solutions to promote security in different areas.
Motorola Solutions will also host a workshop, to be held in the afternoon, aimed at learning about the challenges of the mining industry in terms of security and how technology can be an ally to face and overcome them.
Security Expo, which already has six versions since 2015, will provide a privileged space for commercial exchange, the introduction of new technologies and the improvement of productivity in the execution and operation of projects related to defense, security and natural disasters.
It will also reaffirm the important role of security in Chile, showing the local development in goods, products, services and effective solutions aimed at industry, public/private sector, police, Armed Forces and civilians.
Sponsored by: Motorola Solutions.
Organized and Produced by: Fisa, from Grupo GL events.
More in SeguridadExpo 2022 – www.seguridadexpo.cl
More
Information