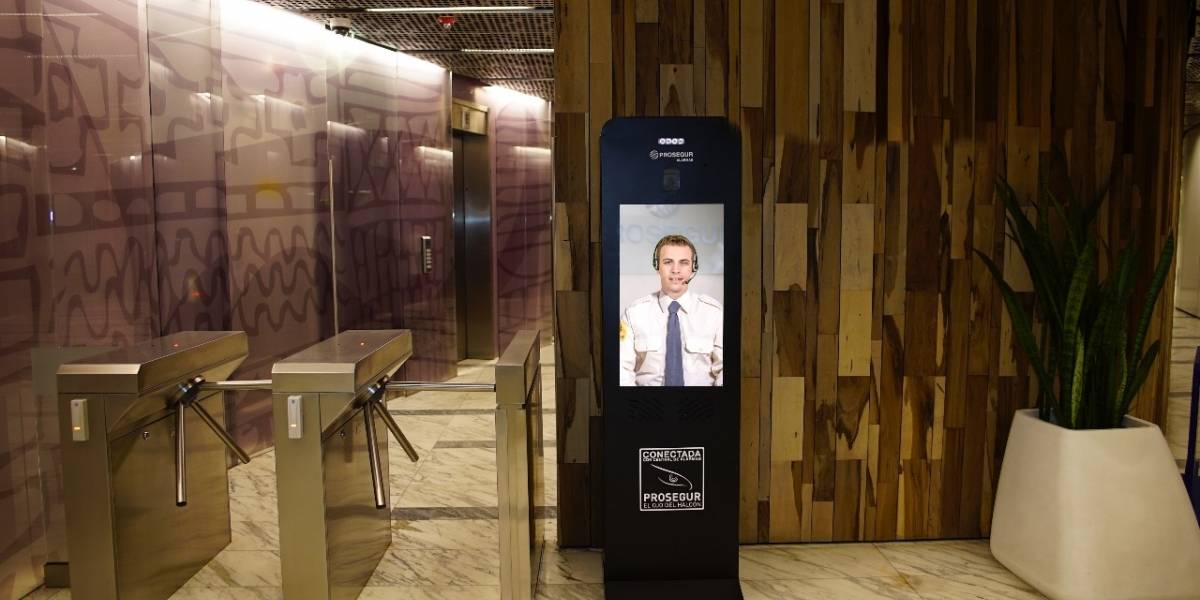 Virtual Caretaker: security technology with digital humans

Through a panel and connected to an advanced camera "Ojo de Halcón" (Falcon eye) is capable of alert and even of calling the Police.
SOURCE: Publimetro. See original note HERE (spanish only),
Artificial Intelligence (AI) is here to stay. As our security, different industry process are being made by AI. A virtual caretaker is been implemented in our country, called "Ojo de Halcón". This is a security station with a virtual interactive caretaker that have been successfully tested in Europe, Argentina and Uruguay.
"Ojo de Halcón" is a system with an electronic unit with a caretaker on the screen and a bidirectional communication mechanism with audio and video, allowing the user speak with it in real time. This is connected with security cameras at the location through an Alarm Receiving Centre that can alert the Police of any irregularity.
"Ojo de Halcón" benefits
We spoke with Gabriel Chadwick, commercial manager of Prosegur Alarms, the company behind this service. Gabriel told us that "Ojo de Halcón" can solve many problems in residential and company buildings when the caretaker is not present, when there is nobody to watch. "In addition, we evaluate blind spots and necessities before the installation" he add and emphasize that the service is not only for big companies but also for small ones. "I cannot give you values, it depends of the implementation and evaluation, but it is not more expensive than having a caretaker".
Cases in Japan
This technology can be upgraded to receptionist and concierge jobs. For example, at the Henna Hotel in Tokyo, there are two receptionists based on this concept but also robots with human appearance.
Gabriel Chadwick said "We are evaluating options to increase the function, such as biometry"
WOULD YOU LIKE TO KNOW THIS TECHNOLOGY IN JAPAN? WATCH THE FOLLOWING VIDEO:
More in SeguridadExpo 2021
More
Information
National Sales
Margarita Vasquez
+56 9 71354534
Head of International Sales
Marcos Castro

FISA GL-events Chile
+56 2 25307005
+56 9 30129255