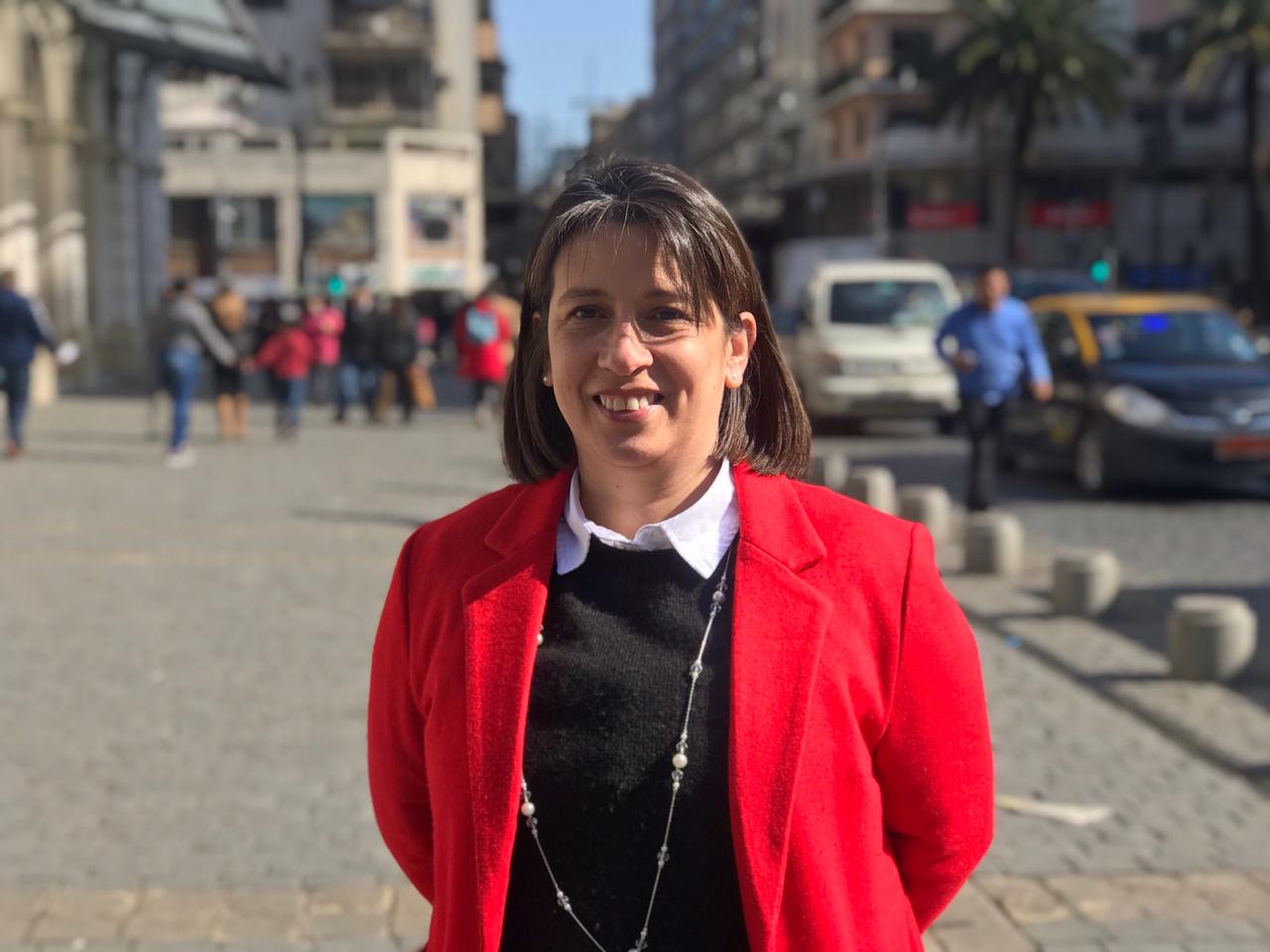 SeguridadExpo 2019 General Manager, Katherine Becker,
Innovation comes to SeguridadExpo 2019

About 160 companies from more than 10 countries have already confirmed their participation in the 5th International Exhibition on Comprehensive Security: "Towards a Preventive Culture", which will be held in the framework of SeguridadExpo between August 27 and 29 in Espacio Riesco. Around 50% of the participating companies are international companies coming from countries such as Brazil, the United States, China, Switzerland and Germany, so there are high expectations. "We are the only comprehensive security fair in Chile, where we will gather in one place the offer of public, private, industrial and occupational safety, as well as an area focused on fire and natural disasters," explained the SeguridadExpo Manager, Katherine Becker, advancing exclusively some details about the event. What news does the fair have for this version? This year we prepare an interesting congress on comprehensive security called "Towards a Preventive Culture". During this event, what we call a "FIRE SUMMIT" will also be held, where topics such as climate change, forest fires and heritage protection will be addressed. There will also be a special space for smaller and entrepreneurial companies, the TIE Zone, where they can promote their innovation products. Finally, we have a large program of activities where business conferences will be developed, with the objective of bringing together exhibitors with institutions or organizations in the sector. Who is expected to meet at SeguridadExpo 2019? We would like to convene mainly those who are now making purchase decisions in terms of comprehensive security, ideally about 9 thousand professional visitors. We hope to have visits from all sectors of the economy, from the public and private sector. We are also interested in the future professionals of the area coming, so we have invited universities, training centers, professional institutes and related technical training centers. What will be the main topics of discussion and who will be the experts in each topic? Paying attention to the title of the congress, "Towards a Preventive Culture", this year we have prepared the discussion of topics related to private and public security, fire and natural disasters, and industrial and occupational safety, including exhibitions on loss prevention in retail, competitive business intelligence as a tool to prevent crime and some others that can be found in the fair program. Regarding private security, the conference will be held with a panel dedicated to the prevention and protection of strategic assets. For example, one of the conferences includes the exposition of two tools to validate a good contract: one of them refers to the application of Artificial Intelligence in a technology called "Eyes Yes Detect", while the other is Neuro-Scriptural Analysis as validation in the election of certain positions. Among the various panels prepared for the day, there will be a special space for cybersecurity, since it is important to take charge of the new risks and threats that modernity brings. It was also considered to include the topic of heritage, following the fire that occurred on April 15th in the Notre Dame Cathedral, which caused serious damage. Finally, we will have a day dedicated to safety and health at work, led by the Undersecretariat of Social Security. Soon the congress program will join themes on industrial safety and occupational health with a view from the private sector and conferences linked to public security, in addition to other developments. In terms of security trends, what technologies or advances will the fair present in its exhibition? In the International Exhibition of Private and Public Security, visitors can discover innovative technologies in the field of access control, such as facial recognition systems, new data and image processing and analysis software, and the latest updates in the world of robotics. Those interested in cybersecurity can find advice, project management and certification, while in the area of forensic and criminal science, equipment of molecular biology, drug detection and digital expertise, among others, will be exhibited. We have prepared spaces for the exhibition of armament and ammunition for companies with communication and tracking systems and equipment, and even for vehicles such as aircraft, helicopters and boats. The most important national and foreign companies in the sector will be present in the Industrial Safety and Occupational Health pavilion, which will exhibit products such as air, chemical and biological pollution detectors, industrial signaling equipment and technical installations for the protection of hazardous areas, among many others. Finally, in the Fire and Disaster Exhibition, visitors will find technologies and equipment for emergency situations, rescue, prevention and risk reduction against threats caused by fire and natural disasters. In matters of detection and intervention, they can find thermal cameras, fire, hazmat and water trucks, scale and ventilation material, detection and extinction systems and much more.
More in SeguridadExpo 2021
More
Information
National Sales
Margarita Vasquez
+56 9 71354534
Head of International Sales
Marcos Castro

FISA GL-events Chile
+56 2 25307005
+56 9 30129255