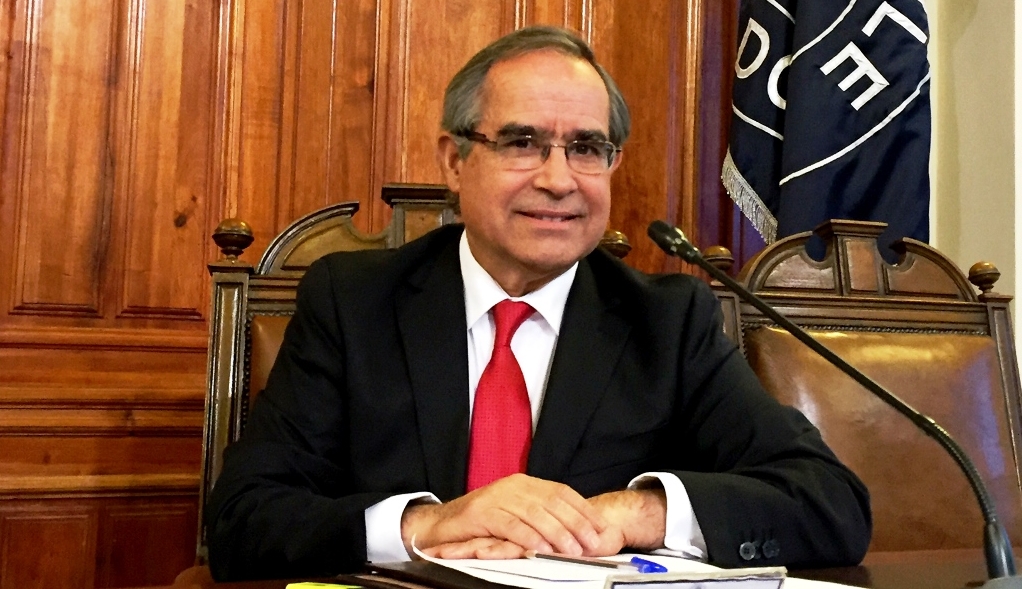 Senator Kenneth Pugh:
"Chile must understand that technological risk is something we have to deal with"

Cyber-attacks, information war, fake news… 10 years ago, Estonia was one of the first countries that faced cyber-attacks. In 2007, following a disputed relocation of the Soviet-era Bronze Soldier monument, Estonia faced a cyber-attack. At the moment, it was the first great-scale attack against an entire country. The incident highlighted how easy was to access in order to cause damage in a society. Now, Estonia has become a global heavyweight in cyber security-related knowledge, advising many other states on the matter. The Senator Kenneth Pugh, part of the National Defense Commission, uses this Estonian example to improve the creation of an E- Government helping us to have a "Safety Digital Society". The Parliamentary explains to SeguridadExpo that Chile must understand that "technological risk is something we have to deal with". That is why we need to manage Cybersecurity in our favor as well as promoting responsibility and culture for our society in this aspect. We have to protect personal data and safety in the digital process in public and private sectors. – How is the Chilean parliament promoting legislations for Cybersecurity? Not only for the population but for affected companies and companies that create technologies for fighting the issue.    Social digital safety makes us work hard in policies at the Parliament. Basically, we are studying the different legislations coming from other countries and finding what is appropriate for us. Chile needs regulations and jurisdictions to define how this will be organized. Educational policies is the first. Senators have to know about the issue. This involves international and National visitors to share information. Secondly, create a proposal able to deal with everything involve in this matter. And third, the Executive Power needs to create a law project to be adjusted by the Legislative Power in order to be accepted for all of us. This have to guarantee the safety use of the Cyberspace. Then our data will be protected. – How will you impulse Technology Companies to help in this field?  The National Cybersecurity Policy from 2017 specifies – in point number 5 – that Chilean Government will promote the development and product demands of the Cybersecurity National Industry. A good example could be the Cryptography related to the option to create a private national communication system that could protect us. There is also other topics in this field where the National market will be privileged.
More in SeguridadExpo 2021
More
Information
National Sales
Margarita Vasquez
+56 9 71354534
Head of International Sales
Marcos Castro

FISA GL-events Chile
+56 2 25307005
+56 9 30129255