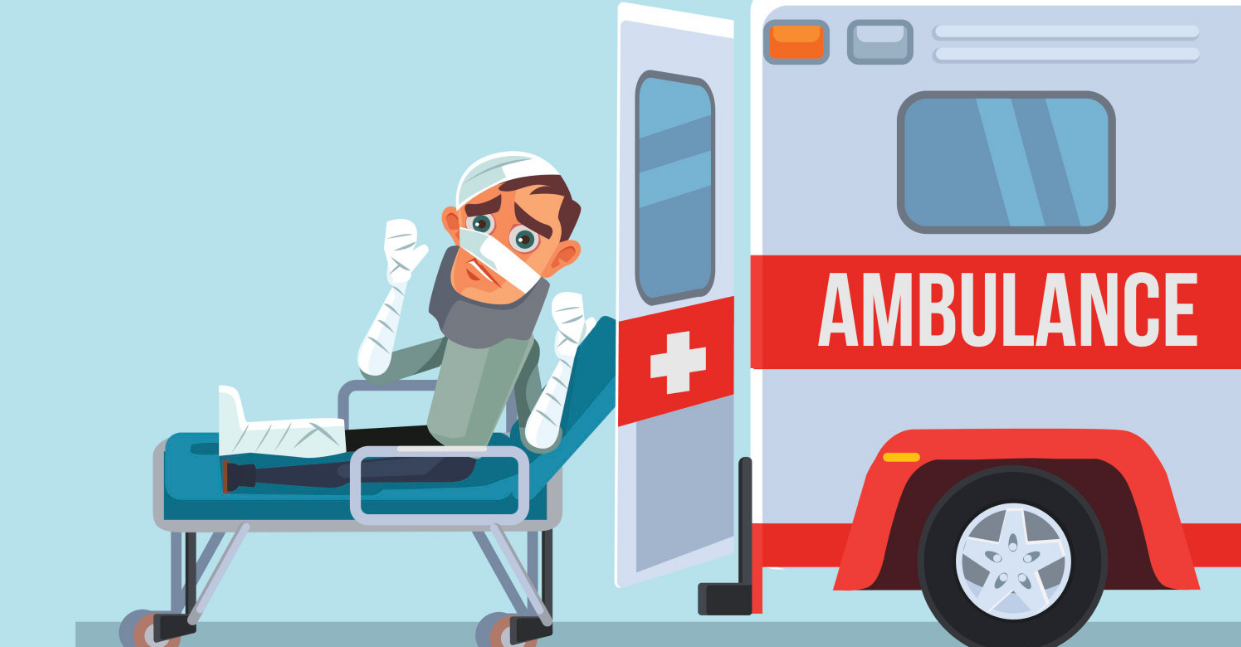 Road accidents
A covert threat to Companies productivity

The World Health Organization reported Road safety as the 9th death cause worldwide. It is estimated to pass to the 5th place for 2030. The economic development, the distance growth, the frequency of goods transportation and the urban area growth are the main problems in this deal.
SOURCE: Pulso Online. See original note HERE (spanish only)
This challenge turns more complex when we hear experts saying it could ruin the companies and the productivity of countries and organizations. The growth of urban areas, the e-commerce ague and the distance incrementation are complex issues.
The World Health Organization reports road safety as the 9th death cause globally. It is estimated to pass to the 5th place for 2030 if countries does not take caution about it.
Luis Montoro Professor in Road Safety from Valencia University and President of the Spanish Foundation of Road Safety (FESVIAL) says "the human and sanitary chaos made by a road accident will impact the economy and productivity until ruin many countries".
Under a study of the Superintendent of Socials security (Suseso) employees, who suffer from a commuting accident, lose approx. 26 lab days while from other accidents are just 20 days. "The probability of a reduction in productivity is higher when employees are scare of risk" explains Hugo Caneo, Lawyer and Teacher in UBusiness FEN Chile University.
WHO in addition with the International Work Organization, the ONU and the European Parliament are concern about traffic accident which occurs during delivery service jobs.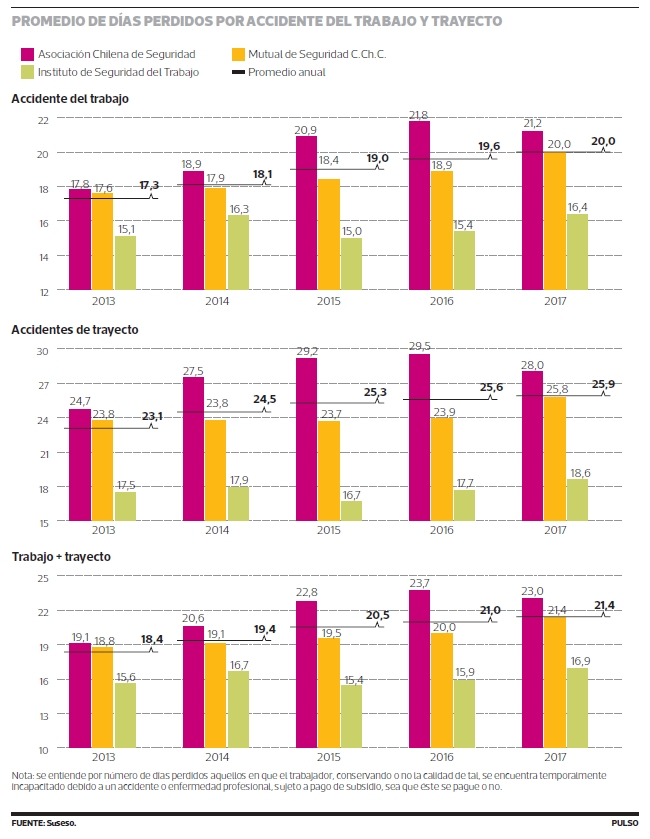 Marcos Singer, Director MBA from Católica University (UC) and Professor at the Administration School says "accidents at work represents a very important issue for countries. Statistics indicate a global GDP between 2% until 4% and a great part of this statistic is related with road accidents. We need to develop a caution culture which is fundamental in order to decrease these statistics".
It is urgent to potentiate the public and private alliance in order to achieve this challenge "we need to work together to have better streets and sidewalk standards. In the Public transportation system, the government has to pay special attention in the vehicle driving employees".
Statistics from the National Safety and Transport Commission (Conaset) show that crush and collisions are the most common road accidents in Chile. A variety of causes exist, but in main list are high speed and imprudent drivers.
"Different campaigns engage the community and help change unsafe behavior on the roads. We develop education and awareness campaigns of self-care and prevention. Also, we signed a National Road Safety Agreement between the public and private sector in order to decrease the accidents in our country" says Luis Stuven Executive, Secretary for Conaset.
From the Organization point of view, experts say is a challenge that can be achieve form different perspectives, like previous studies in security or strategies considering this topic.
"Most of the employees do not recognize the tiredness before the impact, while others ignore how to use mirrors and that telephone use while driving (whether hand-held or hands-free) increases the 50% of risk of not seen the traffic signals and the accidents duplicate" Montoro says.
The companies related to Delivery systems use are affected directly by this risk. The more time you spend driving the most risk you are taking. "This companies should train their employees on Road Safety" says Montoro.
Companies will impulse this cultural change in Security issues. "The law establish that companies must train their employees and also adopt prevention laws" Caneo says.
Experts mention Chile in a good position in comparison with other countries but "National legislations are required so they must analyze how they are progressing".
Some companies are achieving this challenge. For example: ENEX, which main products are fuels and lubricants.
Ronny Cornejo, Health, Security and Environment CEO of ENEX says. "One of the important areas in our company is the responsibility and a high standard in security, as we cover more than 3 million kilometers by expressway monthly.
More in SeguridadExpo 2021
More
Information
National Sales
Margarita Vasquez
+56 9 71354534
Head of International Sales
Marcos Castro

FISA GL-events Chile
+56 2 25307005
+56 9 30129255